Home Health Care
Home care includes any professional support services that allow a person to live safely in their home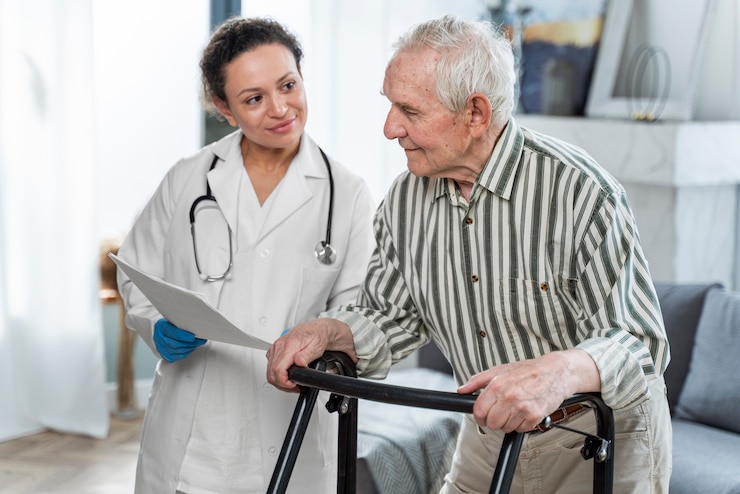 Home health care providing them good elderly care by yourself or with the help of professionals stops them from feeling isolated and depressed. We help continue to provide them a sense of community, a social life, that empowers and energizes them. Gain insight into their values.
Promotes healing and reduces the risk of infections.
More affordable than in-hospital care.
Familiar surroundings.
Customized and personalized.
Support activities of daily living.
Medication management.
Caring companionship.
Helping with personal activities, such as bathing, dressing and grooming
Light housekeeping, such as doing laundry, washing dishes and changing the bed linens
Shopping for groceries
Planning, preparing or serving meals
Providing transportation to doctor's appointments
Helping with using the toilet
Monitoring and documenting a client's condition, including checking vital signs or recording how much they ate
Giving medication reminders
Keeping Healthy,
Detecting Health Problems,
Diagnosing Diseases,
Treating Diseases and Providing for a Good End of Life.